Roof, gutter and ceiling services
Roof repairs/roof maintenance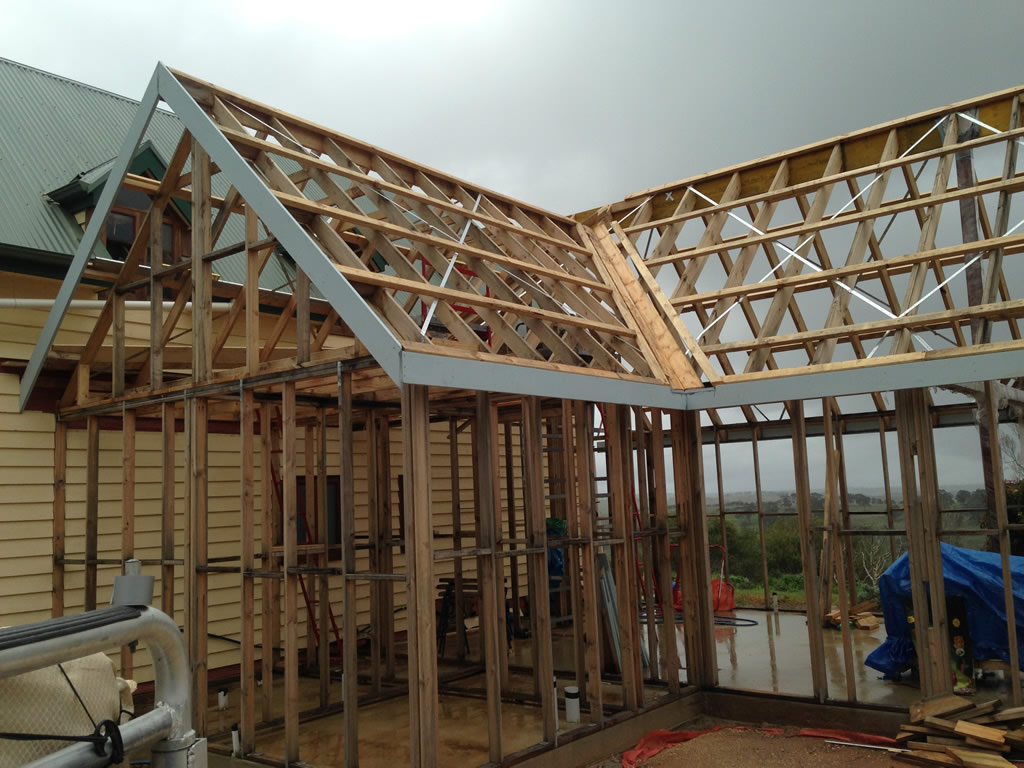 TRS Insulation can supply and install all of your roofing products. From replacing damaged sheets to complete re-roofing jobs, you can count on us!
Duct repairs
Due to various types of airconditioning ducts, over time the duct surrounds break down due to extensive heat accumulating in the ceiling space, as well as vermin eating the material or making nests in them. If your airconditioning ducts are deteriorating your airconditioning unit cannot operate efficiently, costing you money. We offer to remove them and reinstall a higher grade of thermal insulation for your ducting.
Retro-fitting Ductair ducting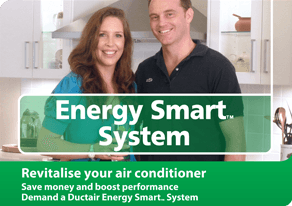 The Ductair Energy Smart™ system has been independently tested at a leading university and shown to dramatically improve ducted reverse cycle air conditioning systems.
So we here at TRS Insulation are working closely with Ductair to help homeowners reap the following benefits on their heating and cooling:
Savings of up to 45% on running costs;
Savings of up to 45% on greenhouse gas emissions;
Nearly double the capacity of your air-conditioning system; and
Virtually eliminate excess peak power demand.
There's four steps you need to follow:
Book a free health check on your current system via online enquiry or by calling us on 8188 0305.
Let us review your system and provide you with an inspection report
Review your report with us and arrange for your old ducted air conditioner to be revitalised with a Ductair Energy Smart™ system
Sit back and enjoy increased comfort levels, reduced energy bills and reduced running costs.
The scientific report, based on university data, independently tested for Ductair, found that a typical air conditioning system was costing the owner nearly 40% more than an Energy Smart™ system would.
If you are tired of paying more for your air conditioning than you should, call us now to book a health check inspection for your home. You know it makes sense.
Gutter maintenance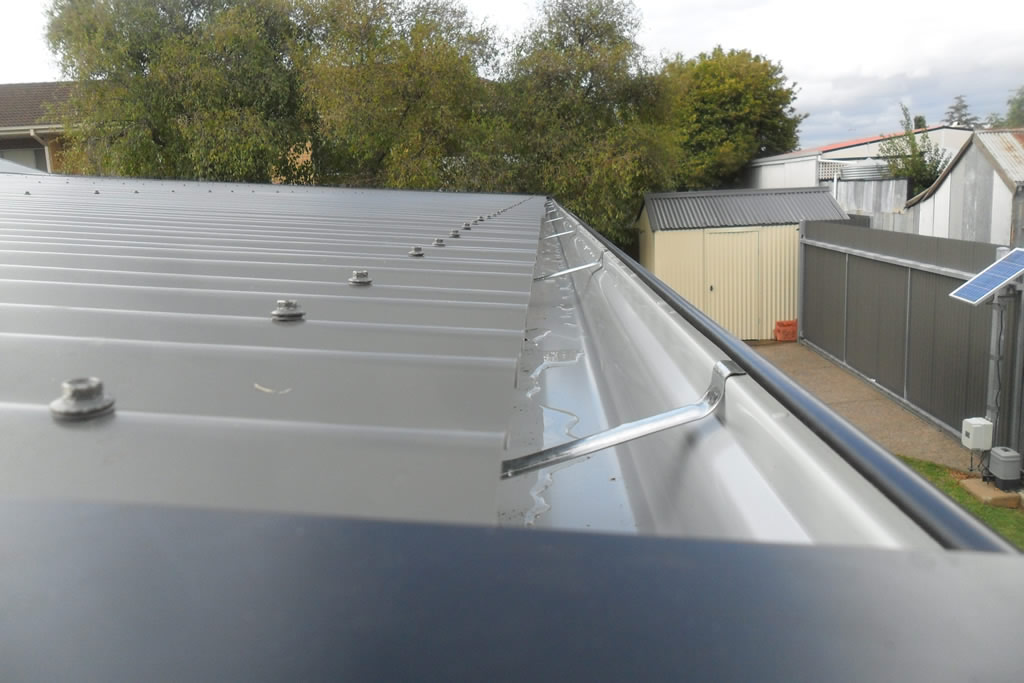 We can install/repairs gutters and/or gutter-guard products. We also provide routine gutter cleaning services. Call us on 8188 0305 for more info!
Ventilation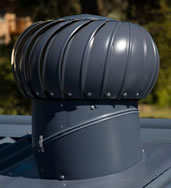 Roof ventilation is an important factor in keeping your home cool in summer, and preventing moisture build-up in winter. Excessive moisture in your roof space can lead to mold and mildew; damaging your roof, insulation and potentially harming your health. During summer, a roof without efficient ventilation will radiate too much heat, demanding energy for fans and air-conditioning to keep your home cool. A correctly ventilated roof will minimize the difference in temperature between air inside and outside of your roof, resulting in:
increased roof insulation efficiency
greater comfort in your home
lower energy bills
health benefits for your and your family
minimized risk of expensive roof repairs
TRS Insulation offers a number of roof ventilation products for any budget. Give us a call or contact us online for a free roof assessment, to determine the product that is right for you.
Other roof/ceiling services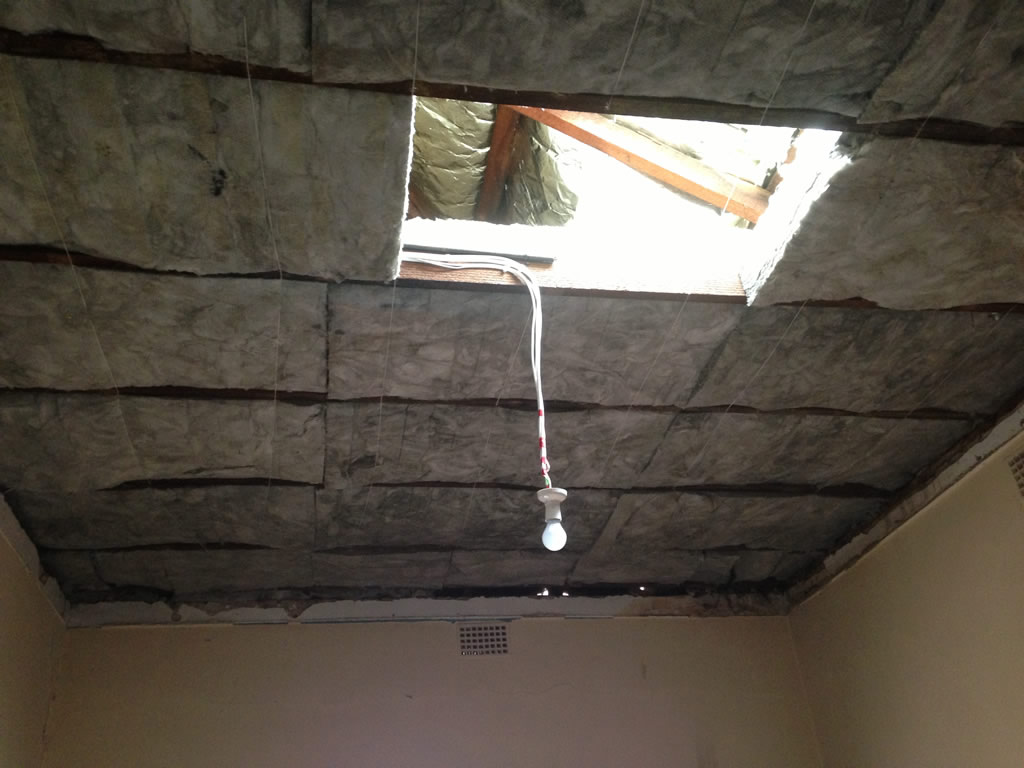 Any other roof/ceiling related service you can think of - we can provide! Including:
Ceiling dropouts
Is your ceiling sagging or damaged? We can drop out your ceiling and replace it!
Skylight installation
We can install all types of skylights, and make recommendations as to which would best suit your home. Every home needs a little ray of sunshine!