Insulation removal
When replacing or removing your existing insulation, we often find large amounts of dust, rubbish, building materials and other unwanted items in your roof. With our full roof cleaning service, all of this will be removed, and you will be left with roof space that looks brand new!
Listed below are the steps for our full insulation removal/roof cleaning service:
Access roof space
The first step to our insulation removal process is to access your roof space. We are able to access any type of roof on any type of building, including:
Metal roofs
Tiled roofs
Cathedral ceilings
Multi-storey buildings
Via manhole/trapdoor
Other hard to access roof spaces
Removal of insulation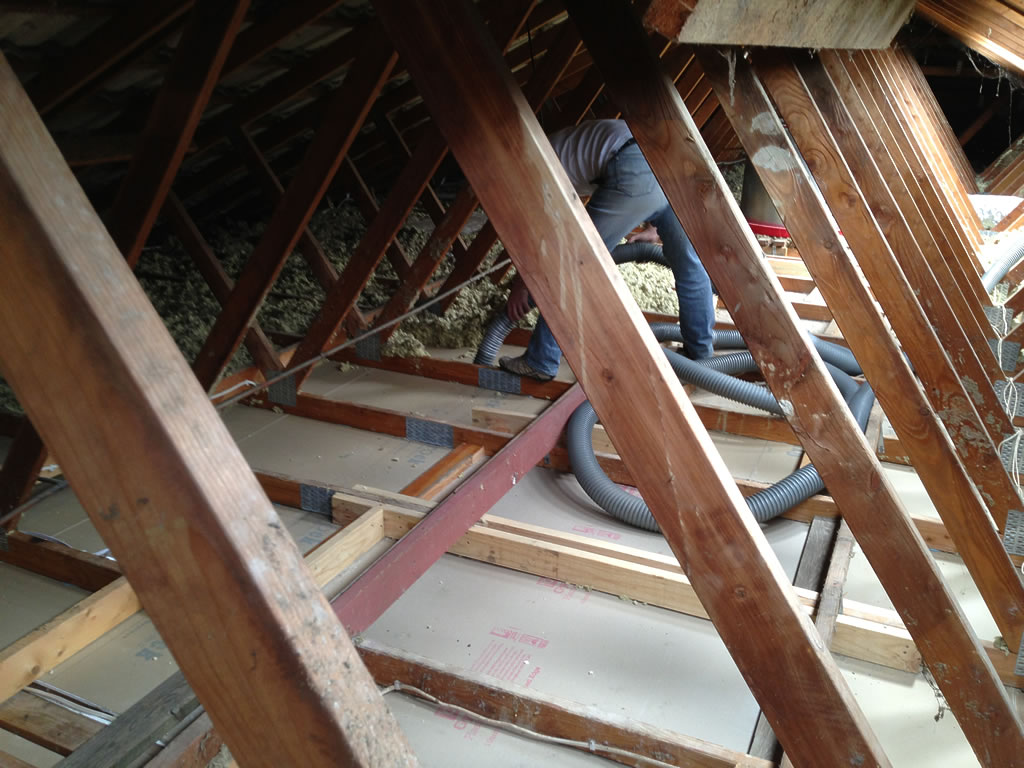 Depending on the type of insulation you have installed already, we will either remove it by hand or use our industrial-strength vacuum cleaner. The old insulation is bagged up and disposed by us. This process usually takes 1-2 hours for an average roof, however certain insulation materials or roof construction may lengthen the time taken to remove all of the insulation. We are able to remove almost any insulation material:
Fibreglass/glasswool insulation
Rockwool insulation
Cellulose/blow-in insulation
Polyester insulation
Seaweed insulation
Sawdust insulation
Our vacuum is able to reach materials nearly 100 metres away from the truck.
Vacuum ceiling/full roof clean (optional)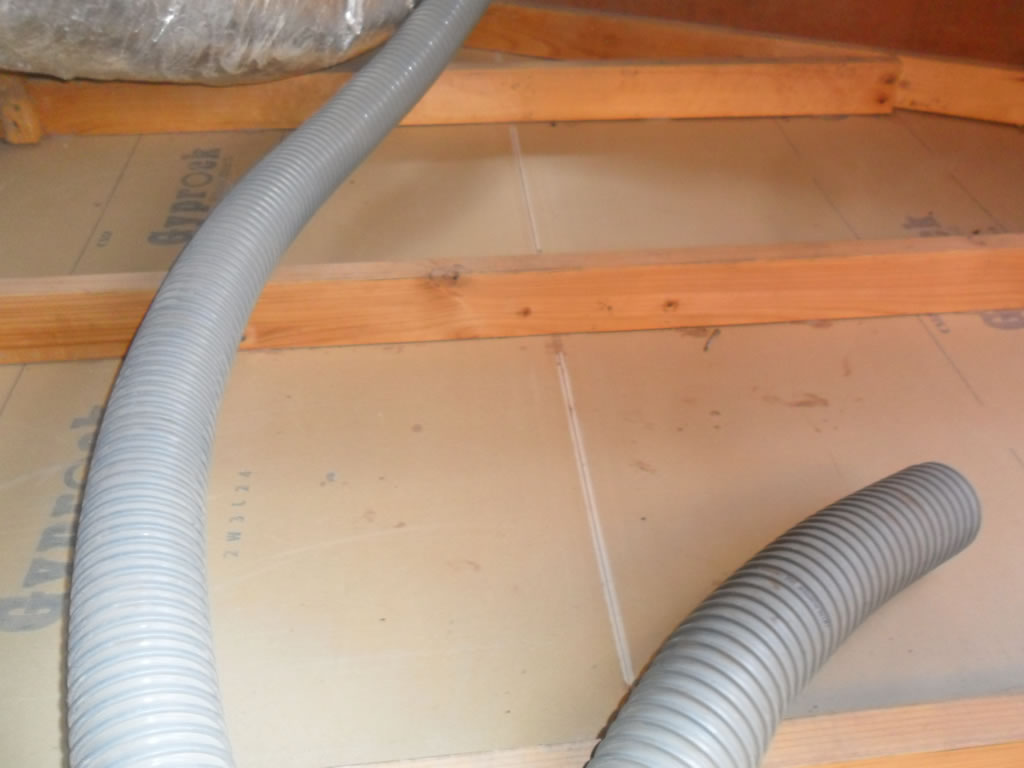 Chances are, it's been a long time since your insulation was installed and your roof is extremely dusty (an average size home generally yields up to 20 garbage bags of dust)! Ceiling dust can contain a number of nasties, including lead and asbestos. Our roof cleaning/ceiling vacuum service provides a number of benefits:
Optimizes insulation performance
Removes extremely hazourdous fibres from your roof space
Provides relief for asthma sufferers
Reduces fire risk
If you are having your insulation reinstalled, we HIGHLY recommend having your ceiling vacuumed. New insulation will need to be replaced again if you decide to have your ceiling vacuumed at a later date, as the dangerous fibres 'stick' to the outside of the batts.
Please note that some types of insulation (such as cellulose or loose rockwool) require vacuum removal, meaning your ceiling will be vacuum cleaned during the process anyway.
Clean-up and tidy-up
Insulation removal can be an extremely messy job, so we like to ensure none of this is left behind. We make every effort to keep your premises clean of any insulation or dust removed from your roof, as well as correcting any downlights that may have been knocked inside of the roof. The job is not complete until the customer is satisfied with the services we have provided!