Insulation installation
Our choice of insulation - Bradford Gold ceiling insulation - is designed to reduce heat transfer through the roof of your home, improving your home's comfort and energy efficiency. By reducing the rate of heat transfer in home you will find your house substantially warmer in winter and cooler in summer, meaning you won't have to rely on your heaters and air conditioning as much. In fact, Bradford Gold ceiling insulation can reduce your energy bills for heating and cooling by up to 45%.
Benefits of installing/renewing with Bradford Gold Insulation:
Keeps homes warmer in winter and cooler in summer
Saves on energy costs
Reduces greenhouse gas emissions
Low allergen
Meets the highest Australian insulation standards
Environmentally sound – made from up to 65% recycled content
70 year warranty
Non-combustible
Listed below are the steps for our full insulation installation service:
Determine customer needs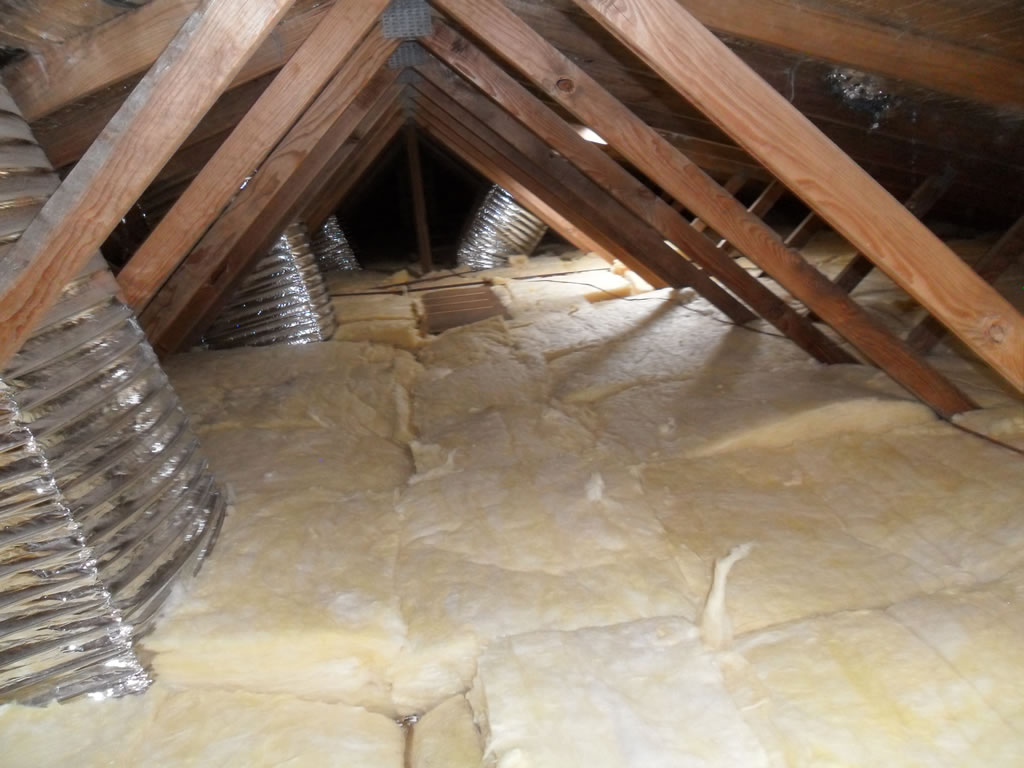 Every roof or wall is different, and may require different products to another. For example, low-pitch roofs may require a roof blanket product due to minimal air-space between roof and ceiling. Listed below are the different products we provide and their application:
Access roof space
Upon choosing your insulation product, the next step is to access your roof space. We are able to access any type of roof on any type of building, including:
Metal roofs
Tiled roofs
Cathedral ceilings
Multi-storey buildings
Via manhole/trapdoor
Other hard to access roof spaces
Removal of insulation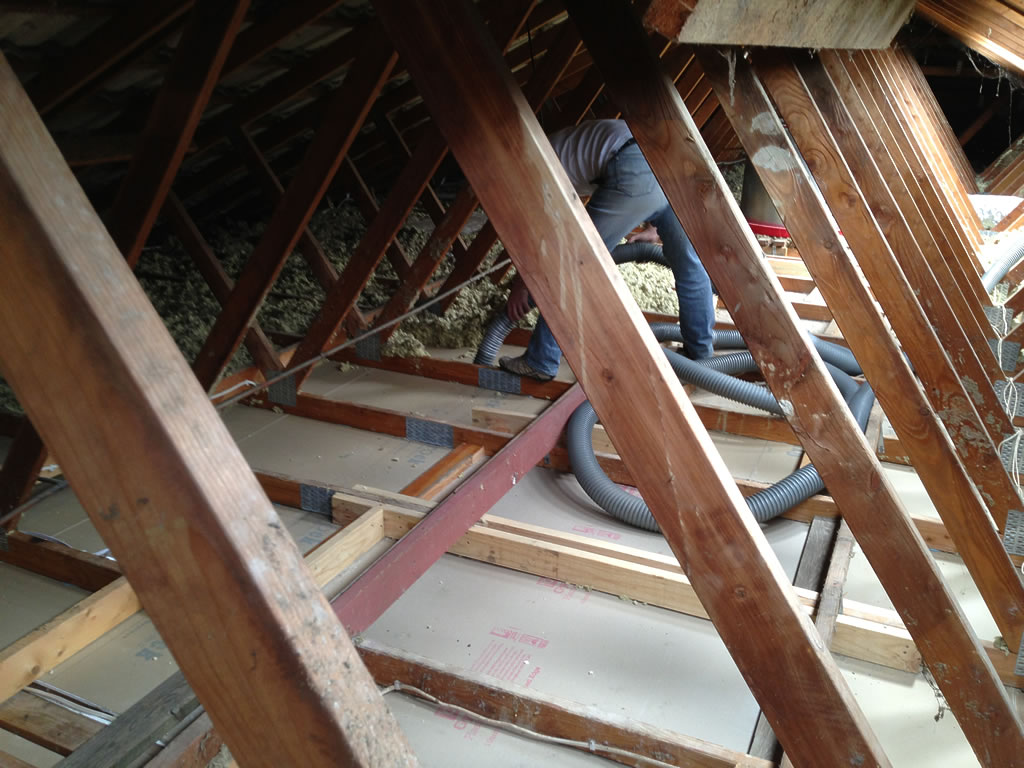 If your home is already insulated, it will need to be removed prior to installation. Installing over the top of existing insulation is not only dangerous, but the small gaps created between insulation can reduce performance by up to 50%. For customers' own safety, TRS Insulation does not install on top of existing insulation for additional R-value, as the additional weight on the ceiling can cause it to collapse.
We are able to remove almost any insulation material, including:
Fibreglass/glasswool insulation
Rockwool insulation
Cellulose/blow-in insulation
Polyester insulation
Seaweed insulation
Sawdust insulation
For more information, please visit our insulation removal page.
Installation of insulation
Once the roof is clean, we are able to lay the insulation batts. This can take anywhere from 2 hours to a day depending on the size of your roof. The process is fairly straightforward but may take additional time if your roof space is cluttered. Care is taken to cut around all electronics, for safety, visibility and ease of access later on.
Additional services
Now is a great time for you to call on us for any duct repairs, gutter or roof maintenance. Almost anything you can think of roof-related: we can do it!
Clean-up and tidy-up
We make every effort to keep your premises clean of any insulation or dust removed from your roof, as well as correcting any downlights that may have been knocked inside of the roof. The job is not complete until the customer is satisfied with the services we have provided!